About Ashrama
Our Ashram Sri Samayapuram Mariamman Pada Seva Mahasamasthanam, was founded in the year 2002, by our guru, our beloved Swamiji, Sri Sureshwara Acharaya. His Holiness Sri Sureshwaracharya, is a spiritual teacher leading the disciple on the path of "God-Realization". He enlightens our minds and educates us spiritually.
---
Ganapathy Homam
starts from 6.00 am and Arathi at 8.00 am
Maha Abhishekam to Goddess Sri Samyapuram Mariamman starts from 9.00 am and Maha Mangala Arathi at 12.30 pm and followed by Annaprasadam.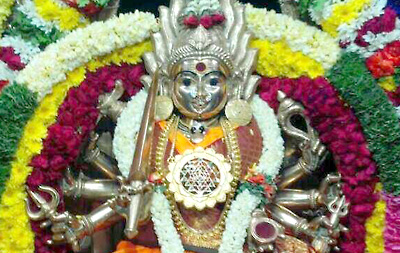 Poojas
Navarathri is the festival of nine nights and it is the chapters 81 to 93 of the Markandeya Purana that relates the battle fought between the demon Mahishasura and Goddess Durga. ...
---

Our Guru
His Holiness Sri Sureshwara Acharya is a spiritual teacher...

Our Goddess
SRI SAMAYAPURAM MARIAMMAN is considered as the most powerful...
Construction Progress
---